Divorce Therapy
Dr. Kristine Turner is a licensed clinical psychologist who specializes in family issues specific to divorce. She is currently taking new clients for therapy. The cost of each session is $150.00.
Dr. Turner has been counseling families going through divorce since 1994. She practices in Colorado, and has multiple office locations in Southeast Denver.
She also reaches out to families who can't make it into her office by using a phone coaching technique. This allows clients to relax in the privacy of their own homes while receiving guidance and direction through their divorce.
Dr. Turner works with adults, couples, and children (including teens). She specializes in helping family members of all ages make a smooth transition through the divorce process.
Divorce is difficult, but is doesn't have to be devastating. Individuals can grow and mature through the journey of divorce and become stronger thereafter.
Testimonials
"I was nervous about asking for help when I went through my divorce, but I am so glad that I talked to Dr. Turner. She helped me make better choices through the divorce process and I feel more relaxed and confident about where I am headed in life." Susan, Denver, Colorado.
"I was devastated when my wife asked for a divorce, but after meeting with Dr. Turner for a few sessions, I realized that my life would be okay and that I could survive and even thrive after divorce." William, Castle Rock, CO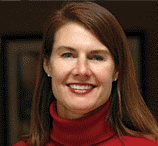 Dr. Kristine Turner
Dr. Kristine Turner is a clinical psychologist, licensed in the state of Colorado. She received her doctorate from the Pacific Graduate School of Psychology, an APA accredited school, in 1994.
One of the original founders of New Beginnings, Dr. Turner has acted as the director of the New Beginnings Parenting After Divorce programs since 1995.
Over the years, Dr. Turner has worked with thousands of parents and families going through divorce.
Dr. Turner currently resides in Denver, Colorado and is the mother of four children.