About New Beginnings - Divorced Parent Help
New Beginnings has been informing and educating people through it's co-parenting after divorce classes, counseling, mediation, and child and family investigative services since 1995. In that time we have helped thousands of parents cope with the challenges of divorce and its effect on their children.
New Beginnings currently offers two different methods for parents to obtain their certificate of completion for the courts.
One option is our online parenting after divorce class found at this website, while the other is our hands-on, instructor-led seminar available in Colorado.
Our online course is presented in an easy to understand "open book" format emphasising parent education and is presented in 10 easy to read chapters.
Both courses result in the same certificate of completion for the courts.
New Beginnings Media hosts our radio station which provides another avenue for parents to acquire free information about divorce. Hosted by the Divorceteam, New Beginnings, Life After Divorce, is a show specifically dedicated to helping families through divorce.
"Although divorce is difficult, it doesn't have to be devastating. There are clearly better and worse paths to take during and after divorce, but it is only through education that parents learn how to lessen the negative impacts of divorce, leading themselves and their children down a better path to the future."

The goal of this show is to bring that collective wisdom to one another. Each of us has stories that can help others who are currently going through one of the toughest challenges life has to offer. By sharing these experiences with each other we can all become wiser about the choices we make for ourselves and our families as we continue through the next chapter(s) of Life After Divorce. In order to make this show a success, I want to hear from YOU! I want to hear your stories, your questions, your concerns, and your answers. For every question raised, someone out there will have an answer, a snippet of advice to share. I will be inviting professionals as guests onto the show, but I will also be inviting listeners to send in their questions (and their advice) to be shared with the audience.
Collectively we can create a community that better understands the trials and tribulations as well as the hopes and dreams associated with the challenge called "divorce".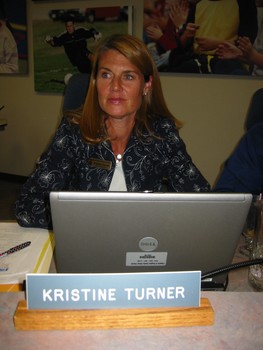 About the Director
Dr. Kristine Turner is a clinical psychologist, licensed in the state of Colorado. She received her doctorate from the Pacific Graduate School of Psychology, an APA accredited school, in 1994.
One of the original founders of New Beginnings, Dr. Turner has acted as the director of the New Beginnings Parenting After Divorce programs since 1995.
Over the years, Dr. Turner has worked with thousands of parents and families going through divorce. She has also been through the divorce process and brings both her professional as well as personal expertise to the table.
Dr. Turner currently resides in Denver, Colorado and is the mother of four children.