Parenting Coordinator & Decision Maker
Dr. Turner is certified as a parenting coordinator & decision maker.
In post decree matters, Dr. Turner can help you resolve difficulties that arise after you have finalized your divorce. Separation agreements often have gray areas that are not clearly defined, and sometimes parents will get temporarily stuck after the divorce is finalized.
It is not uncommon for conflicts to arise around overlapping vacation requests, or nuances to drop off and pick up schedules. Life is inherently full of change and as the children grow and mature there is typically a need to modify the parenting plan to accommodate their needs. Dr. Turner can help you do that.
She will meet with you in the comfort of her office. She will work with you and your former spouse to help you reach an agreement around modifications to your parenting plan.
If you can't reach an agreement, she will make the decision for you and enter it as a court order. This approach allows for quick resolution to minor conflicts and disagreements, without going back to court.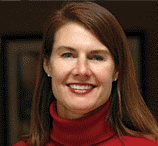 Dr. Kristine Turner
Dr. Kristine Turner is a clinical psychologist, licensed in the state of Colorado. She received her doctorate from the Pacific Graduate School of Psychology, an APA accredited school, in 1994.
One of the original founders of New Beginnings, Dr. Turner has acted as the director of the New Beginnings Parenting After Divorce programs since 1995.
Over the years, Dr. Turner has worked with thousands of parents and families going through divorce.
Dr. Turner currently resides in Denver, Colorado and is the mother of four children.